The objective of this RISE BoH division SK project was to manufacture material samples with improved properties and assess their industrial relevance by using selected 3D-forming techniques.
Other objectives were to develop relevant methods for characterization and simulation of 3D-molded fiber packaging and build an entire business area of "3D-molded fiber packaging" at RISE BoH and offer industrially relevant molding techniques.
The project SK 3D was divided in 7 work packages, whereof RISE PFI was responsible for planning, implementation, and evaluation of the activities within WP6: Dry fiber forming.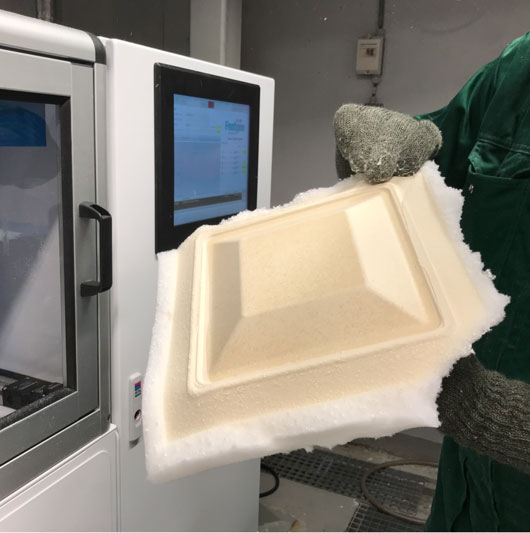 Research partners and funding:
RISE BoH SK project funding
Project periode: 02/2021 – 09/2021