Prof. Kristin Syverud from RISE PFI participated in the Examination Committee of Sahar Sultan's PhD thesis  "Nanocellulose based 3D printed hydrogel scaffolds for cartilage and bone regeneration". The defense took place at Stockholm University, Department of Materials and Environmental Chemistry (MMK) on December 8, 2022.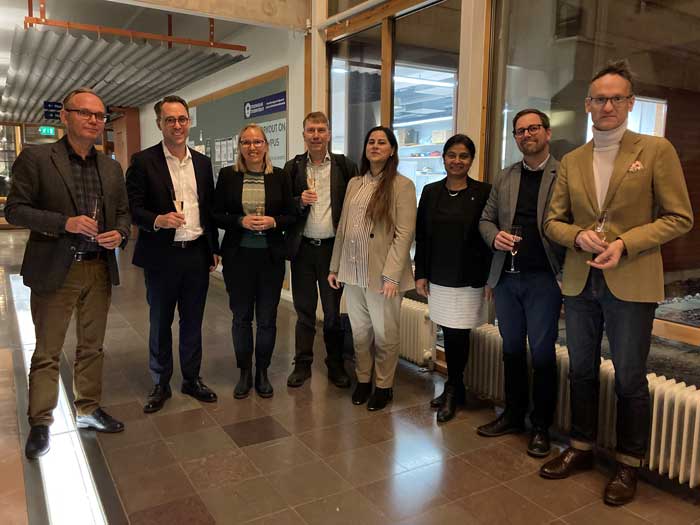 From the left:  Prof Lennart Bergström (SU), Dr. Gustav Nyström(EMPA),   Prof .Kristin Syverud , Prof Mats Johnsson (SU),  Dr Sahar Sultan (SU), Prof Aji Mathew (SU), Assoc Prof Daniel Aili  (Linköping Univ) , Prof Erik Lindahl (SU) RISE PFI is part of RISE - Research Institutes of Sweden
RISE PFI is and internationally acknowledged research institute within processes and products based on lignocellulose. RISE PFI´s focus areas are Fibre technology and fibre-based products, Biorefining and Bioenergy and Biopolymers and Biocomposites.
Contact
Høgskoleringen 6b
NO - 7491 Trondheim
firmapost@rise-pfi.no
+47 73 60 50 65
Follow us on Linkedin and Twitter