Congratulations to our colleague Chiara Zarna
Chiara had an excellent presentation and defence of her doctoral thesis on Wednesday 29 March! Chiara carried out the PhD work "Producing Floor and Side Panels from Biocomposites" at the Department of Mechanical and Industrial Engineering, NTNU.
Senior Research Scientist Gary Chinga Carrasco from RISE PFI, has been Chiaras co-supervisor.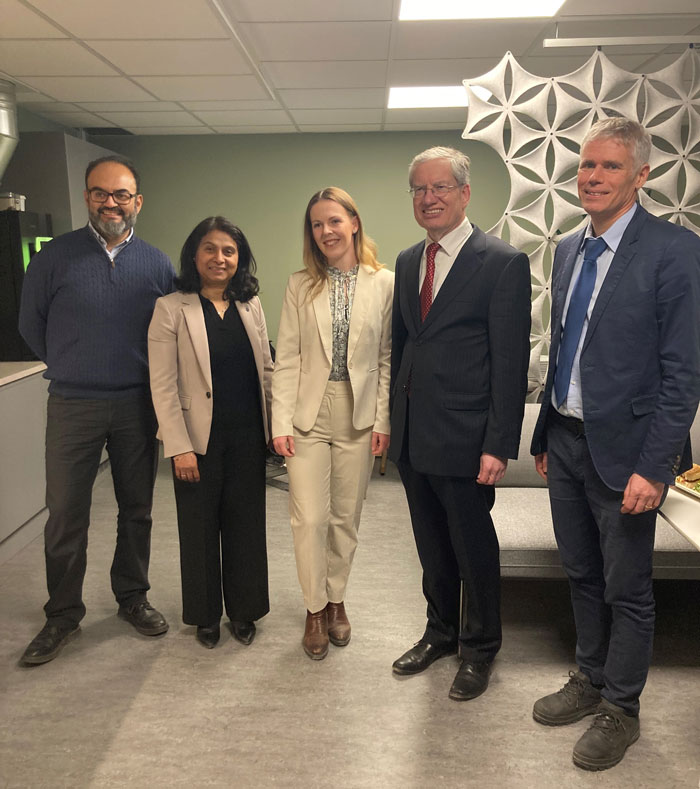 From the left: Gary Chinga Carrasco, prof. Aji Mathew, Chiara Zarna, prof. Andreas Echtermeyer, prof. Kristofer Gamstedt RISE PFI is part of RISE - Research Institutes of Sweden
RISE PFI is and internationally acknowledged research institute within processes and products based on lignocellulose. RISE PFI´s focus areas are Fibre technology and fibre-based products, Biorefining and Bioenergy and Biopolymers and Biocomposites.
Contact
Høgskoleringen 6b
NO - 7491 Trondheim
firmapost@rise-pfi.no
+47 73 60 50 65
Follow us on Linkedin and Twitter