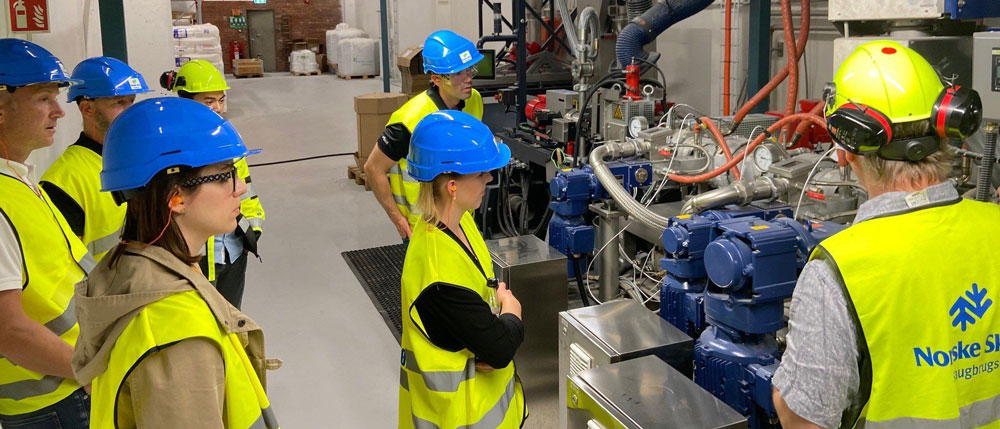 We had a most interesting meeting in the BioComp project at Norske Skog Saugbrugs this week. We had the opportunity to visit the new CEBICO and CEBINA pilot lines and see the major advances that have been made.
A short summary of the BioComp meeting is:
Several biocomposite recipes have been formulated and tested by RISE PFI and candidates for the commercial product have been selected, selected biocomposite candidates will be compounded at the pilot line at Norske Skog Saugbrugs AS and the products will be injection moulded by Plasto AS. Some prototypes have already been tested by BerryAlloc, so we are nicely moving according to the plans!
 
Rapid development from idea to industrial implementation!